That $100 pair of sneakers you've been eying at Foot Locker—are they really worth it? Turns out that the inflated price might actually do nothing in regards to protecting your body from the impact of exercise.
According to some researchers in Scotland, high-cost training shoes seem to be no more a deterrent to injury than their low-cost counterparts. In fact, the survey says, the lower-cost shoes may do even MORE to protect feet. One thing to keep in mind, however, is that the durability of these shoes was not tested, so those high-priced sneakers in your closet may last a little longer than your bargain find …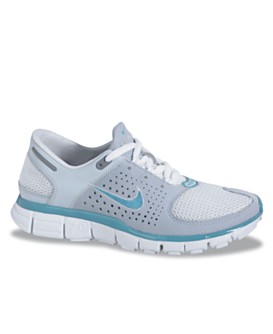 TrackBack
TrackBack URL for this entry:
http://www.shoeflyer.com/2007/10/are-sneakers-al/trackback/
Listed below are links to weblogs that reference this post :
Recent Posts
One Response to "Are sneakers always worth the price?"
Kenton Says:
October 12th, 2007 at 10:11 pm

I know about CouponAlbum site (http://www.couponalbum.com) and I found it worth to shop at this site.
Comments
Post a comment